Our gift bars - turning moments into golden memories.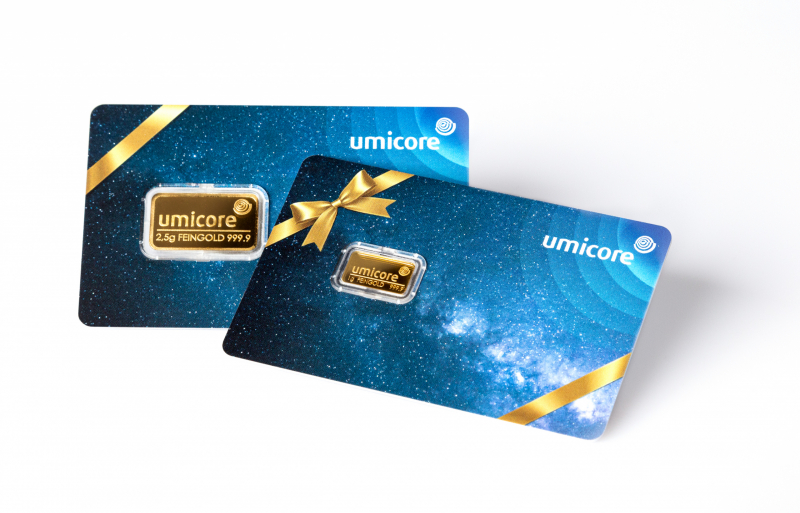 Our attractive Umicore gift bars are now available in 1g and 2.5g sizes.

Many occasions are gold worth - small and big moments that deserve the right gift. Wedding, birth, baptism, graduation, an anniversary, a milestone birthday, Christmas together, a thank you - moments that make our eyes and hearts shine.
Our promise for good gift-giving
We act sustainably. We use precious metals from our recycling plant for electronic waste to produce our precious metal bars.



Umicore gold bars have always stood for an investment combined with tradition and responsibility for the future.
Our gift bars, just like all other Umicore bar formats, are available at banks and selected trading partners.